4 Spectacular wedding venues in Bled
Bled is one of the most popular wedding locations in Slovenia, and deservedly so. Magnificent views of the surrounding mountains, beautiful lake with a charming island right in the middle, great wine, delicious custard cake and elegant swans are just some of the things that make Bled so special.

If you've always dreamt of an unforgettable wedding, then Bled is just the place for you. Its 4 spectacular wedding venues are bound to take your breath away.
1. Bled Island
Bled, particularly the Bled island, has long been known for its magical powers. In the ancient times, the island was adorned by a temple of the pagan goddess of love, so there's really no better place to have your wedding ceremony. The temple was later replaced with the Church of Mary, where wedding ceremonies are usually held. You can get to the island by "pletna", a traditional boat made by locals and is only known at Bled. But, tradition dictates that before the bride and groom can get married at the church, the groom must carry the bride up 99 stone stairs.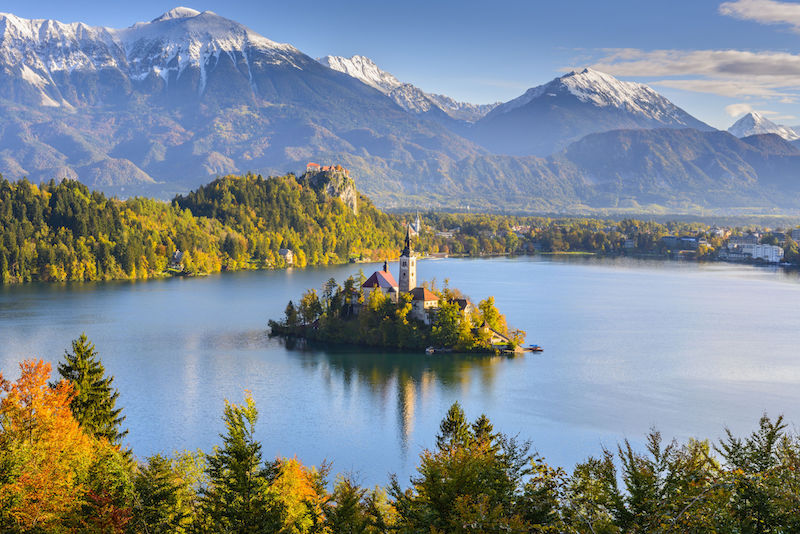 2. The Church of St. Martin
Located above the lake shore, this Neo-Gothic church offers a wonderful venue for larger weddings. The ceiling and windows are very high, making the church bright, open and extremely acoustic, and amazing frescoes will add an extra touch to your ceremony. The church can be easily accessed by car and is near all the hotels.
3. Bled Castle
Perched high up a steep cliff overlooking Lake Bled, the Bled Castle is a very popular wedding location. The pavilion on the top terrace offers spectacular views and is the perfect location for a civil wedding ceremony. A wedding day at the castle is lively and different, and the wedding party at the restaurant a perfect round-up to the romantic day. You can throw a penny down a wishing well before the wedding party is escorted to the terrace or the ceremony hall by the Lord and Lady of the Castle. The castle's beautiful courtyard also offers an inspiring backdrop for your wedding photos.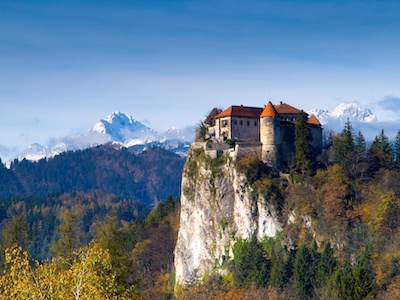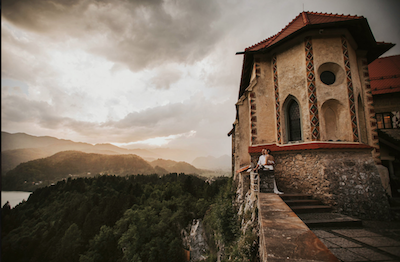 4. Vila Bled
Vila Bled stands at the far end of the lake Bled, surrounded by a magnificent park. This makes it generally quieter and less crowded. It directly faces the 17th century church on the Lake Bled island, thus providing a gorgeous view. The park and the Belvedere pavilion are premiere venues for civil weddings. Vila used to be a royal and presidential residence, so it will definitely give your special day that royal feeling.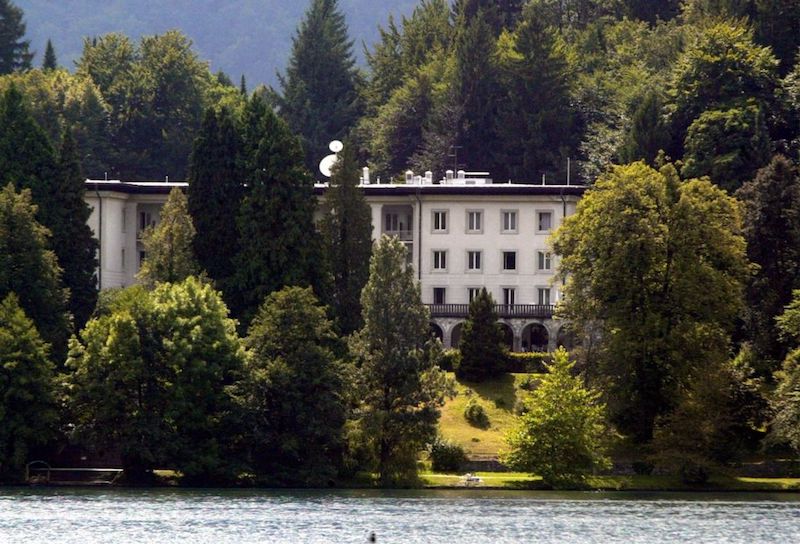 Whether it be a civil, church or symbolic wedding, Bled offers many beautiful locations where you can celebrate your love. Make sure to check out our
Bled wedding packages.