Love is too beautiful to be hidden in the closet Same-sex wedding in Slovenia
A wedding is about two people celebrating each other and represents their unquestionable love. A wedding is a symbol of commitment and a declaration to the whole world that you love your spouse.

A wedding can be the most beautiful day in your life and you deserve to have the most magical wedding experience regardless of your sexual orientation.
The fight for marriage equality has seen lots of ups and downs in the last couple of decades. LGBTQ relationships are still not legal in many countries and not accepted in a number of societies. Consequently, a lot of gay and lesbian couples decide for a wedding abroad. It may be because same-sex weddings are not allowed in their countries or they might not feel accepted at home. They often decide to tie the knot somewhere else because it allows them more privacy, intimacy and a more romantic location.
Weddings in Europe have been all the rage for a long time now and Slovenia is quickly becoming a popular wedding spot for all the couples who want an unforgettable wedding.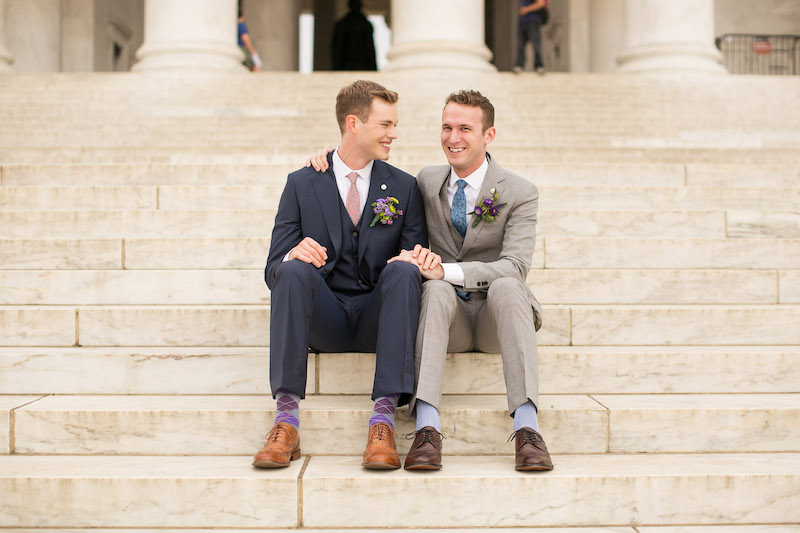 Why Slovenia?
If you're looking for a gorgeous wedding venue, where romance and privacy are a given, Slovenia is the absolute best location.
It was the first central European country and the first Slavic country that legalized same-sex marriage. The bill was proposed in 2015 and as of February 2017 gay and lesbian couples can make their love official through a beautiful ceremony.
There's a myriad of spectacular locations that are sure to satisfy all your wants and needs. If you wish to have a luxurious wedding in an urban setting, Ljubljana is the place for you. The capital of Slovenia offers a couple of beautiful and fancy wedding venues and at the same time enables you to enjoy its night life to the fullest. Clubs Tiffany, K4 and Monokel, and Cultural Center Q are just some of Ljubljana's LGBTQ hubs. Plus, great restaurants, art galleries, interesting history and lots of nature don't hurt either, right?
However, Ljubljana is not your only choice. You have so many charming locations to choose from: castles, lakes, the beach, mountains, etc. Make sure to check out this article where you can read more about the country of love.
If you're thinking about a wedding in Slovenia, rest assured that here at Divine Travel we will do everything to make all your wishes come true and will help you every step of the way.